Streamline the Professional Growth Process with a Centralized Platform Across Your District
The Vector Professional Growth Suite brings together best-in-class professional development content and tools to manage evaluation and PD, streamlining the professional growth process for administrators, educators, and staff.
Why Vector Solutions' Professional Growth Suite?
Connect evaluations, professional learning, and online PD courses in an easily customizable platform to help you manage performance.
Simplify the teacher and staff evaluation and PD process and get actionable data at your fingertips in one integrated platform.
Empower professional growth with solutions that strengthen coaching and collaboration and personalize teacher and staff development.
Request a demo and learn how you can support school staff by delivering relevant training and professional development in one convenient system!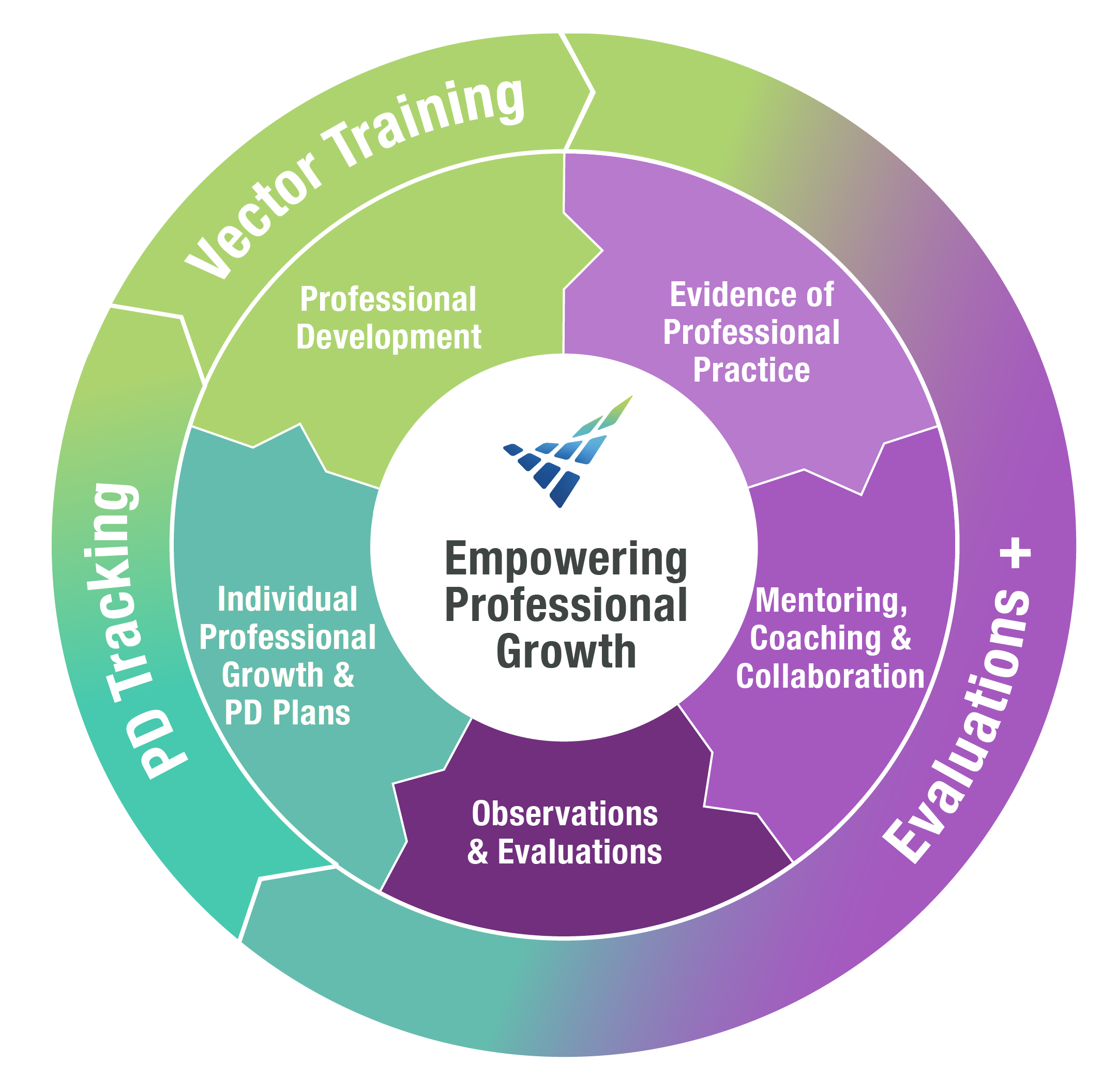 Benefits of a Professional Growth Suite for Your Teachers & Staff
Improved Organization & Streamlined Communication
Personalized Professional Growth Plans
Better Support for Educators and Staff
Centralized Reporting Capabilities for Evaluations
What Our Customers Are Saying
"Vector Solutions has allowed us to streamline our evaluation system and connect professional development directly to goals and outcomes."